Here are some signs that I have available for this season....I have one of each already made and ready to go...I will be listing size and pricing information within a few hours...I have to run my son to preschool.....drop off a few orders and then I will be updating this post.

If you have any interest in any of the following please email me at
farmhousecountry@yahoo.com
, put
ORDER
in the subject line and I will answer any questions as soon as I return. Then, if you are interested in purchasing any of them, I will send it priority as soon as payment has been received.
Decorate your home for your holiday company
or bring one as a hostess gift!
Is there anything more that you need to say here? The blessings of thanksgiving......
$16

$15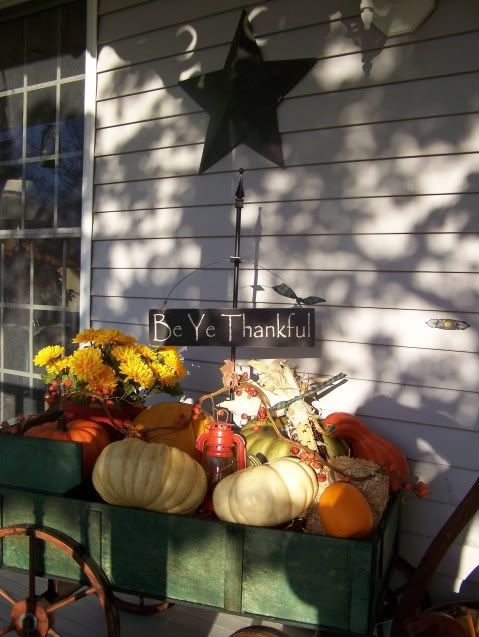 Be Ye Thankful.....a beautiful reminder
$15

I keep this one is in an oldfashioned wagon on my front porch to greet my Thanksgiving visitors.

$19


May you always have something........
$15

Pumpkins....a vertical sign
$16

Apple Cider....can be left out for fall and the winter season.
$15

$14

Celebrate a Blessed Thanksgiving....
$19

Thanks for stopping by, take care now!